Entrepreneur Magazine Ranks Oxi Fresh in Top Franchises Under $50,000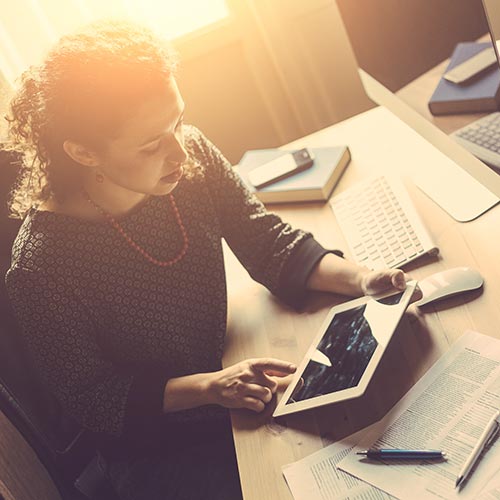 Franchise 500 Recipient Ranks in Important Listing
LAKEWOOD, Colo. – Oxi Fresh, one of the nation's fastest growing carpet cleaning franchises, is proud to announce that they earned a position among Entrepreneur's list of the Top Franchises for Under $50,000 in 2019. Entrepreneur honored Oxi Fresh alongside brands like RSVP Publications, Jan-Pro, and H&R Block for offering a low-cost but highly effective franchise opportunity.
"It's always an honor to be recognized by Entrepreneur Magazine," said Jonathan Barnett, President and founder of Oxi Fresh. "We've ranked for over ten years in their Franchise 500 list  due to the strength of our brand. Earning a spot in this additional listing is further proof of the value our company offers."
The Franchise 500 mentioned by Mr. Barnett is an annual ranking of the top franchise systems out there today. Developed using a specialized formula, this listing considers everything from brand size to fees to support level. Oxi Fresh has earned both a spot in the Franchise 500 for the last 11 years.
"We're proud that Entrepreneur has recognized our carpet cleaning franchise opportunity," said the VP of Oxi Fresh, Kris Antolak. "We pride ourselves on having built a company that has a low barrier to entry and low overhead costs. By doing this, we enable entrepreneurs of all walks of life to join Oxi Fresh and take control of their dreams and goals."
The Oxi Fresh Advantage
"Of course, low cost doesn't mean low value," added Mr. Antolak, "For the last decade, we've been constantly working to build a brand that provides franchisees with the biggest bang for their buck. We've developed and implemented a wide-range of powerful business tools that automate daily tasks, increase business efficiency, and provide invaluable insights to the franchisees."
The company's Scheduling Software is one example of those efforts. This live, online platform is the technological heart of the business. The Oxi Fresh team books all customer appointments in this platform. It then creates detailed customer profiles, automatically updates technicians in the field with any changes, creates marketing reports, etc.
The Scheduling Center is another example of what Oxi Fresh offers. This national operation run out of the company's Home Office. They take calls from customers everywhere, answering their questions and booking appointments. That means rather than constantly being on the phone with their customers, their carpet cleaning franchisees can focus on growing and developing their location.
"I'm really excited that Oxi Fresh ranked #40 in the Top 100 Franchises under $50,000," said the company's CEO, president, and founder Jonathan Barnett, "We've spent a lot of time and effort ensuring our carpet cleaning franchisees have the best possible tools and support for a very reasonable price. This award proves that we're offering something truly special to entrepreneurs across the United States and Canada."
You can check out the original Entrepreneur listing here. If you need to schedule a carpet cleaning, go to www.oxifresh.com and use their handy Online Scheduler. If you're interested in opening a carpet cleaning franchise, click here.
About Oxi Fresh Carpet Cleaning®
Through innovative products and modern technology, Oxi Fresh Carpet Cleaning offers green cleanings and incredible results through a unique, low-moisture process. Entrepreneur magazine ranked Oxi Fresh in their Franchise 500, Inc. placed them in Inc. 500|5000, and Forbes named them one of "America's Best Franchises to Buy." Oxi Fresh has more than 375 locations throughout the United States and Canada with more locations currently in development.