Franchise Gator Names Oxi Fresh Carpet Cleaning in Their Top 100 Franchises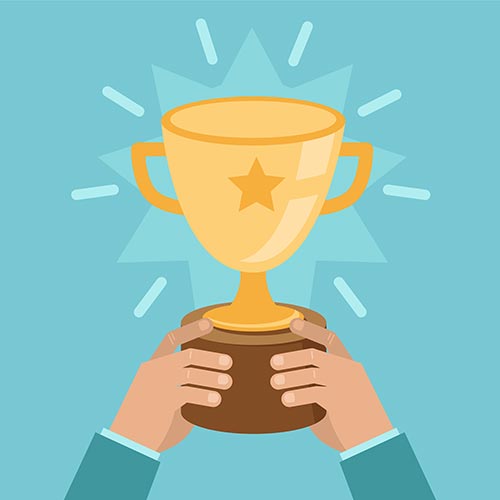 Carpet Cleaning Company Makes 2020 List of Top Brands in the Franchising World
LAKEWOOD, Colo. – Oxi Fresh Carpet Cleaning was named among Franchise Gator's Top 100 Franchisees for 2020. The carpet cleaning franchise earned the 24th spot on the list, ranking alongside brands like MaidPro and Sport Clips.
"I'm always happy to see that we've made Franchise Gator's Top 100 Franchises," said Oxi Fresh's founder and CEO, Jonathan Barnett, "It's further proof that Oxi Fresh is the right investment for entrepreneurs. We've been in operation for fourteen years, building a powerful brand that affords our franchisees the opportunities to grow their locations. For the last six years, Franchise Gator has recognized the power and potential of our brand."
Franchise Gator's Top 100 Franchises List was created with the goal of helping entrepreneurs find quality franchise opportunities. The list is built using a set of criteria that include companies' overall level of experience, growth, financial stability, affordability, and more. By focusing on such benchmarks, Franchise Gator is able to help potential future franchisees minimize their risk as they look to invest in the franchising world.
"I've studied hundreds of franchise opportunities, and Oxi Fresh represents all of the traits we look for in a Top 100 franchise," said Eric Bell, the General Manager and Vice President of Franchise Ventures for Franchise Gator, "Congratulations to Oxi Fresh for being an exemplary opportunity among many to choose from."
Being named in this ranking has been a positive start to the Oxi Fresh's year, and a continuation of the success the brand achieved in 2019. In that year, the company exceeded their target growth of 50 locations, reaching 63 new locations across 19 states. The company also passed 1 million customer appointments and has saved tens of millions of gallons of water.
"2019 was a busy year for us," said Kris Antolak, Oxi Fresh Carpet Cleaning's vice president, "And 2020 will be even busier. We're aiming to open 50 new locations across Canada and the United States, we'll be hosting our 6th brand-wide convention, and we'll be releasing new programs and tools to help our franchisees grow their locations. It's going to be a busy and exciting year for everyone at our offices!"
For those interested in the carpet cleaning franchise opportunity, Oxi Fresh's franchise fee to open a location is $38,900, with the total initial investment ranging from $44,325 to $74,290.
To learn more about opening your own Oxi Fresh Carpet Cleaning location, go to www.oxifreshfranchise.com. If you're interested in scheduling a cleaning, go to https://www.oxifresh.com/online-scheduling/. To read the original article, click here.