Franchise Times Names Oxi Fresh Carpet Cleaning in their Top200+ List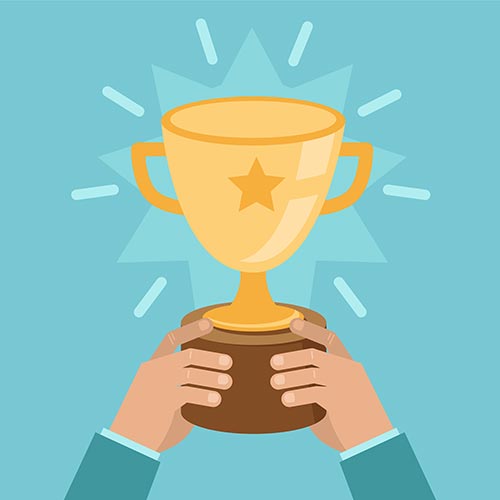 Oxi Fresh Proud to Rank in Prestigious Franchise List
Lakewood, COLO. – Franchise Times Magazine just recently released their annual industry ranking – the Top 200+ List. Oxi Fresh's carpet cleaning franchise system was ranked in the 2018 list of the largest franchises in the United States.
The Top 200+ List, which includes the 500 largest franchise systems in the U.S., is based on the global sales of the brands in questions over the 2017 fiscal year. Oxi Fresh came in at the #472 spot.
"We are extremely pleased to be recognized as one of the Top 500 franchise concepts," said Jonathan Barnett, the president and founder of Oxi Fresh, "Since Oxi Fresh was launched, we have been dedicated to making an impact through water conversation, high-quality service and our partnership with Water.org. This achievement is just the next stepping stone on our way to reaching our highest potential."
Oxi Fresh Carpet Cleaning has certainly crossed many such stepping-stones since it was founded in 2006. The company started with just one carpet cleaning location with two products, but now has over 360 locations in both the United States and Canada. They've been recognized by Inc. Magazine in the Inc. 500|5000, by Entrepreneur Magazine in the Franchise 500, by Fox Business News, by Franchise Update Magazine, and many other industry watchers.
When asked what made the carpet cleaning franchise grow so quickly and capture consumer interest, the company's vice president, Kris Antolak, had this to say:
"It used to be that you'd sacrifice quality for convenience and convenience for quality. You want something done well, it'd be slow. You want something done quick, it'd be sub-par. Not anymore. Customers expect both quality and convenience, and that's exactly what Oxi Fresh provides."
"We offer green, deep cleanings that get floors looking years younger, but these cleanings don't take all day to dry. Where it takes a steam cleaned carpet 12-24 hours to dry, our floors dry in just about one hour. That's quality and convenience, hand-in-hand – customers love it. We have over 140K reviews on our website at 4.6 out of 5 stars. Customers really appreciate our focus on excellent results and quality service."
According to Mr. Antolak, the brand is continuing its expansion across the United States and Canada. They are looking for hard working entrepreneurs to award with single and multi-unit carpet cleaning franchise opportunities. Oxi Fresh's current franchise fee is $37,900,and the initial investment to own and operate an Oxi Fresh franchise is $41,025 – $69,190.
To learn more about Oxi Fresh's carpet cleaning franchises, click here. If you are interested in scheduling a carpet cleaning, click here. To read the original article, click here.