Oxi Fresh Carpet Cleaning Cleans Up 2018
01/29/19 | Categories: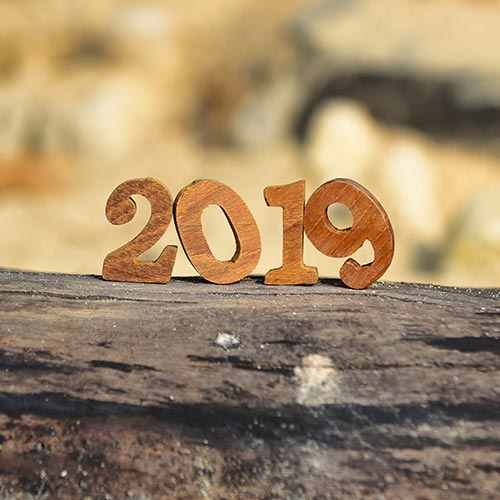 The Franchise Company Looks Forward to an Excellent 2019
LAKEWOOD, Colo. – When Oxi Fresh was founded in 2006, it started small with just one location, two products, and two phones. Now the carpet cleaning franchise is one of the fastest growing in the nation, with locations all across the United States and in Canada.
This past year was extremely positive for the company. With new entrepreneurs joining their brand, the company opened 41 locations and ended the year with 370+ territories. This growth – along with various other positive factors – netted them a spot in the Franchise 500. Oxi Fresh was also recognized by the Franchise Business Review for their high levels of franchisee satisfaction.
Jonathan Barnett, the founder, president, and CEO of Oxi Fresh, had this to say about this past year: "Year after year, Oxi Fresh is exceeding our expectations, and 2018 was no different. We have more locations than ever and they're experiencing excellent growth. It's a testament to both the hard work of our franchisees and the efficacy of the various programs we've implemented. I can't wait to see what 2019 holds."
And what 2019 holds is apparently more growth. Oxi Fresh expects to add 50 new carpet cleaning franchise territories across the nation. This will push them well over the 400 territory mark and bring them ever closer to the coveted 500 unit mark. "It's hard to believe how far we've come," said Mr. Barnett, commenting on the company's continuous growth.
When asked what has helped the brand grow so quickly, Mr. Barnett pointed to both their powerful cleaning system and their franchise support systems.
"Oxi Fresh can erase years of dirt without saturating carpets. We're not an old-fashioned cleaner who will leave your carpets drenched for 12-24 hours. No – Oxi Fresh carpets dry in just one hour. Add to that our green cleaning solutions, our water conservation, and our incredible customer service record, which is 4.6 out of 5 stars over nearly 150k reviews, and it's easy to see why customers love us."
Mr. Barnett continued, "Backing up that cleaning system, is our franchise support platform. These combine powerful programs and thorough traditional support systems to best enable carpet cleaning franchise growth. We've got a centralized Scheduling Center that answers all of our customer calls, we have automated marketing tools, we've got automatic text alert systems for teams in the field, and so much more."
"These various programs and tools enable our franchisees to not get stuck in the weeds when it comes to their business. We handle a lot of the backend, day-to-day stuff so that they can focus on growing their carpet cleaning franchise."
If you're interested in opening a carpet cleaning franchise, visit www.oxifreshfranchise.com to learn more. You can read the original article here: