Oxi Fresh Enters the Franchise Business Review Hall of Fame
03/08/19 | Categories: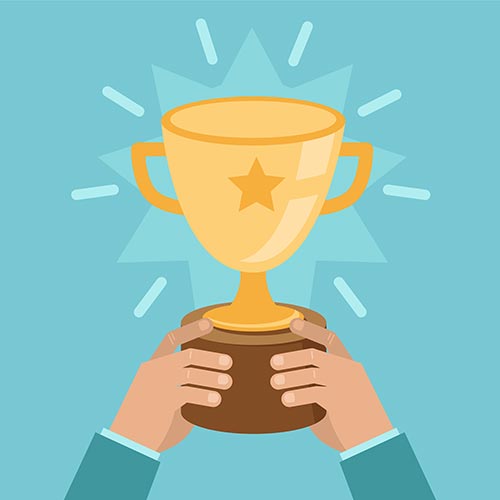 Carpet Cleaning Franchise Included Among Top Franchise Brands
LAKEWOOD, Colo. – Oxi Fresh Carpet Cleaning was recently inducted into the Franchise Business Review's Hall of Fame. The carpet cleaning franchise joins other esteemed brands who have appeared on the FBR's list of top franchises at least ten times since 2006. Other brands included are Jan Pro, Snap-on Tools, FASTSIGNS, and many more.
These annual rankings are called the Franchisee Satisfaction Awards and are unlike any other industry list or ranking. This is because they are based solely off of franchisee satisfaction and performance. Nearly 30,000 franchisees of various brands submit detailed surveys to the FBR covering everything from how the business represents its own values, to how it helps franchisees grow, to how the vision of the company is developing.
To place in this ranking is quite the achievement, and to do so ten times is remarkable. As the CEO of FBR, Eric Stites, puts it, "Since our founding, Franchise Business Review has conducted research to find out if a franchise opportunity is as good as it says it is. Our Hall of Fame members have a proven track record of being viable companies. Over the past 11 years, Oxi Fresh exemplifies what it means to be dedicated and committed to your franchisees' success, and we are pleased to welcome them into our esteemed Hall of Fame."
The carpet cleaning franchises leadership also expressed their pride in the company's ranking. Jonathan Barnett, the company's president, said, "We are incredibly honored to join the exclusive Franchise Business Review Hall of Fame. For years, the Franchise Business Review has stood as the ultimate test for a franchise concept, having rankings determined by franchisee satisfaction. Our induction into the prestigious Hall of Fame is not only a testament of the brand's strength, but also evidence of our diverse, engaged and extremely hardworking franchisee community."
The company credits their high placement in the Franchisee Satisfaction Awards to a combination of different factors. The carpet cleaning franchise brand offers a variety of powerful support, marketing, and operational tools for its various locations.
These systems include a national Scheduling Center that manages all customer calls, a custom-built CRM platform that updates technicians in the field, a suite of automated marketing tools, and much more.
"We believe," said Kris Antolak, the company's vice president, "That it's our job as franchisors to empower the franchisee. It's why we've built a powerful business platform that eliminates busywork so the zees can instead focus on growing their business. It's why we support them and help them as they develop their locations. Based on our rankings in the FBR, I know we're doing a good job."
To read the original article about the carpet cleaning franchises placement in the FBR Hall of Fame, click here. You can see the complete Hall of Fame here. To schedule a carpet cleaning, go to www.oxifresh.com and use the Online Scheduler. To learn more about opening your own franchise, click here.