Jonathan Barnett Named Top 20 Keynote Speaker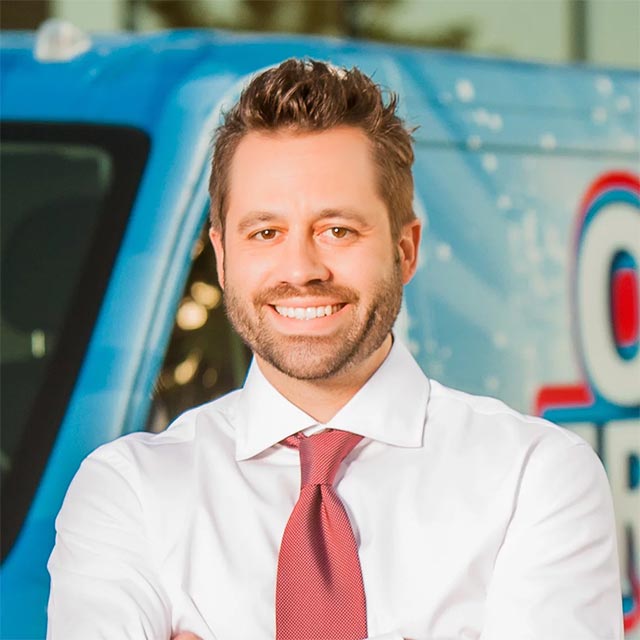 Oxi Fresh's President Named One of the Top Keynote Speakers in the Franchising Industry
LAKEWOOD, Colo. –
Oxi Fresh Carpet Cleaning, the World's Greenest Carpet Cleaner®, is proud to announce that its founder, Jonathan Barnett,
was named
one of the franchise industry's top twenty keynote speakers by
Global Franchise Magazine
.
Mr. Barnett has been a speaker at franchising events all over the country, including the Franchise Development Conferences and the IFA National Conferences
. According to Mr. Barnett, this was not what he was expecting to be doing when he first founded Oxi Fresh.
"Back in 2006, I didn't think I'd be speaking to franchisors about Oxi Fresh and our carpet cleaning franchise opportunities
.
To be honest, back then I was more worried about making sure the carpets got cleaned and the flyers got sent out," said Mr. Barnett, "But people have found what I've learned the hard way useful – and I'm always happy to share that knowledge
."
When asked about
being named by
Global Franchise Magazine
, Mr. Barnett said it was a great honor, "but not
just
because it's an award
. It's because this award represents my passion. I care about franchising. It's an important part of our economy and a great way for people to achieve their dreams of being a business owner. I'm
really
proud to be able to talk about something so important."
Alongside Mr. Barnett,
Global Franchise Magazine
recognized nineteen other speakers for their impact on the franchising world
.
These included Melanie Bergeron, CEO of Two Men and a Truck; Shane Evans, co-founder of Massage Heights; Anthony Padulo, Executive Vice President of International and Domestic Franchise Development at BrightStar Care; and Larry Kruger, the President International of Wingstop Restaurants
.
"Jonathan's spot among the Top 20 is well earned.
Like all the others on the list, you'll find him to be the keynote speaker with more than
just
a 'speech,'" said Richard Davies of 
Global Franchise Magazine
.
To learn more about Jonathan Barnett and how he brought Oxi Fresh from one location to over 340 in
just
over ten years, click here
. Click here to read the original article, "Global Franchise's Top 20 Keynote Speakers."  To learn about the company's carpet cleaning franchise opportunities, click here.