Oxi Fresh Sees Future in Los Angeles
11/29/21 | Categories: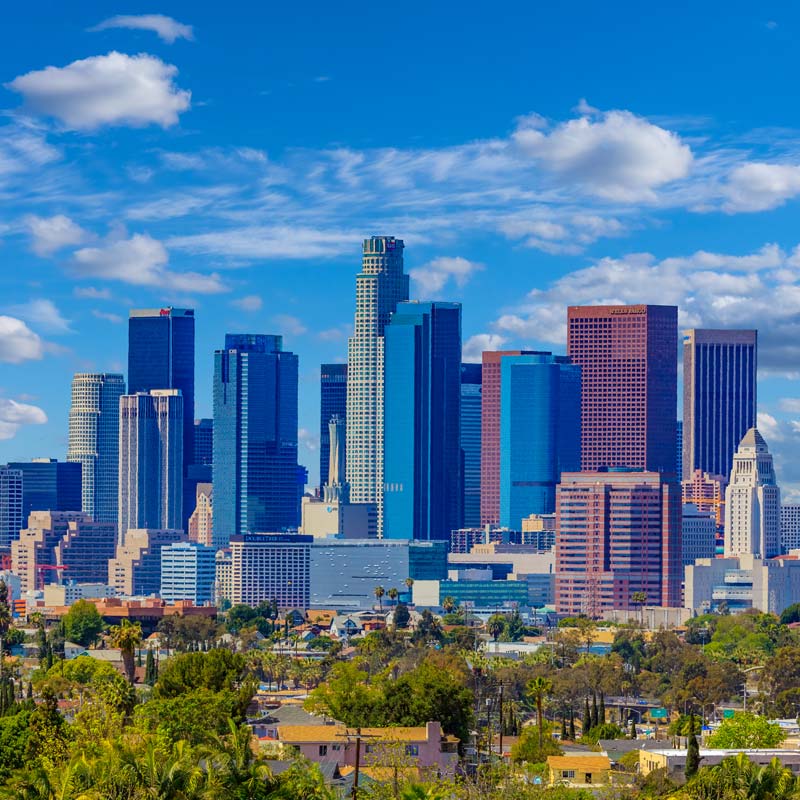 Carpet Cleaning Franchises Available in the City of Angels
Oxi Fresh Carpet Cleaning's interest in expanding into the Los Angeles market was the focus of a recent article published on Franchise.org. In the article, the carpet cleaning franchise brand revealed that they had over 30 available territories throughout Los Angeles, running from Burbank to Huntington Beach.
"The Los Angeles area and surrounding suburbs are ready for more Oxi Fresh Carpet Cleaning franchise locations," said Matt Kline, Director of Franchise of Development. "We'd love to see these territories in the hands of qualified, talented entrepreneurs within the next year."
Currently, Oxi Fresh has over 450 locations throughout the United States and Canada, with dozens of territories having been launched in 2021. States and territories seeing new Oxi Fresh Carpet Cleaning franchise territories this year include: Kentucky, Oklahoma, Minnesota, Florida, New York, British Columbia, Nebraska, Pennsylvania, Texas, California, North Carolina, Washington, Nevada, Tennessee, Georgia, Virginia, Indiana, and Massachusetts.
The franchise brand, besides their targeted expansion in Los Angeles and the surrounding areas, is also looking at Tampa and—more generally—the states of Rhode Island, Alabama, Massachusetts, and New York.
"Oxi Fresh is always looking for focused, committed entrepreneurs ready to bring a revolutionary cleaning method and modern business model to their communities," said Mr. Kline, "For customers, we offer a green, fast-drying cleaning process. For business people, we provide a powerful support platform that enables them to pursue their business goals."
Oxi Fresh — The World's Greenest Carpet Cleaner®
As Mr. Kline mentioned, Oxi Fresh stands out in the carpet cleaning industry due to its unique treatment process and focus on customer satisfaction. Oxi Fresh cleans via the power of oxygen, an eco-friendly encapsulator, and a special machine called the OF1000.
Together, these products and the dual-brushed machine reach deep into carpets, breaking apart dirt and trapping it in microscopic crystals. This cleaning method achieves astonishing results, easily erasing years of dirt from carpets while also drying fast—usually in about an hour. This is one of the reasons Oxi Fresh has hundreds of thousands of reviews on their site that average 4.7 out of 5 stars.
The carpet cleaning franchise also offers upholstery, tile and grout, and wood floor cleaning services.
Oxi Fresh — A Modern Franchising Company for the Modern Entrepreneur
The carpet cleaning franchise isn't just appealing to customers. The company has hundreds of territories throughout the United States and Canada, and according to Mr. Kline, the entrepreneurs behind these locations are empowered by the company's focus on technology and support systems.
"One of our goals at Oxi Fresh is to empower our franchisees to pursue growth rather than saddling them with daily tasks that eat up their productivity," said Mr. Kline, "It's why we operate a central Scheduling Center. We answer customers' calls, book appointments, handle rescheduling matters, and the like. That means the franchisees can focus on building new business relationships and expanding into new markets, rather than just answering calls all day long."
Other business advantages offered by the carpet cleaning franchise include their unique CRM (Customer Relationship Management) software platform, online training university, automated marketing tools, and much more.
To learn more about Oxi Fresh's franchising offerings, visit their franchise website. To read the original article, visit the Franchise.org website. Need to book a carpet cleaning? The company offers convenient Online Scheduling.