Entrepreneur Magazine Names Oxi Fresh a Top Low-Cost Franchise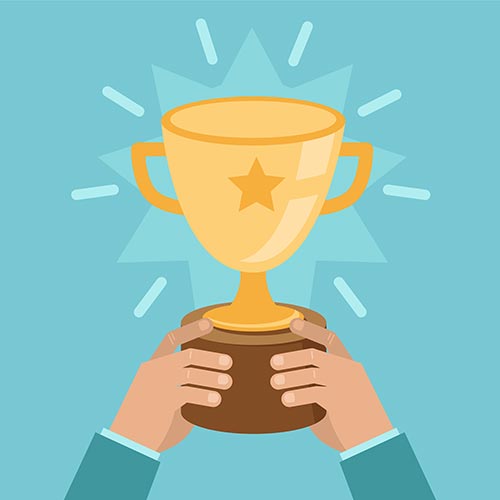 Carpet Cleaning Franchise Brand Ranks in the Under $50,000 Listing for 2022
Lakewood, Colo. – Oxi Fresh Carpet Cleaning, the World's Greenest Carpet Cleaner®, was recently ranked as one of the top low-cost franchises by Entrepreneur Magazine. In the 2022 listing, which is on newsstands now, the carpet cleaning franchise brand earned a position in the under $50,000 category.
The carpet cleaning franchise company has frequently been included in Entrepreneur's Franchise 500 ranking and their additional listings. These rankings include Top Franchises for Veterans, Top New Franchises, Fastest Growing Franchises, Top Home-Based Franchises, and Top Part-Time Franchises.
These listings are based on five pillars: cost and fees, size and growth, support, brand strength, and overall financial strength and stability. Being named in the Franchise 500 is a significant achievement for any brand, and the leadership team at Oxi Fresh was proud to rank this year.
"At Oxi Fresh, we always strive to provide both our customers and our franchisees with something superior," said Jonathan Barnett, the company's founder and CEO, "For our customers, that is a low-moisture, eco-friendly carpet cleaning that knocks out years of dirt. For our franchisees, that's a powerful business support platform designed to give them an edge over competitors."
A World-Class Carpet Cleaner
A major factor in the continued growth of the carpet cleaning franchise brand is its remarkable cleaning system. "We've designed our cleaning process to be highly effective, convenient for customers, and eco-friendly," said Rob White, Director of Cleaning Systems.
Highly Effective: The Oxi Fresh cleaning process combines an oxygenated booster, a powerful encapsulator, a modern cleaning machine, and best practices refined over the years to provide a truly potent process. The brand's cleaning process has earned them hundreds of thousands of positive reviews.
Convenient for Customers: Oxi Fresh isn't a traditional steam cleaner, which means there are no hoses running through the home nor an extended dry time. Oxi Fresh cuts the 12-24 hour dry time offered by some steam cleaners to just about an hour.
Eco-Friendly: The carpet cleaning process used by Oxi Fresh is remarkable for its cleaning power, but it is also green. The products used in their carpet cleaning process are designed to be safe for people, pets, and the planet; their encapsulator is even a Safer Choice product. They also conserve around 95% of the water that many traditional steam cleaners require.
Helping Build Businesses
"Customers love what we offer, but that's not the only reason we regularly rank in Entrepreneur's various listings," said Kris Antolak, Oxi Fresh's vice president, "We also offer our franchisees a suite of powerful tools and programs designed to help them pursue growth."
Examples of these tools include:
Scheduling Center: The Home Office operates this in-house call center that manages incoming customer calls. Through this, franchisees can focus on business development rather than answering their phone all day.
CRM Software: A robust online program through which franchisees book jobs, handle employees' schedules, and manage various other aspects of their businesses.
Online Support Platform: This single-sign-on intranet combines a variety of invaluable tools, such as email marketing, online training, a print store, and much more.
To learn more about Oxi Fresh Carpet Cleaning and the advantages offered by the brand, click here. Click here to view Entrepreneur's listing of the top low-cost franchises. If you are interested in opening your own carpet cleaning franchise, click here.