New Clinton Carpet Cleaning Location Opened by Retired Police Office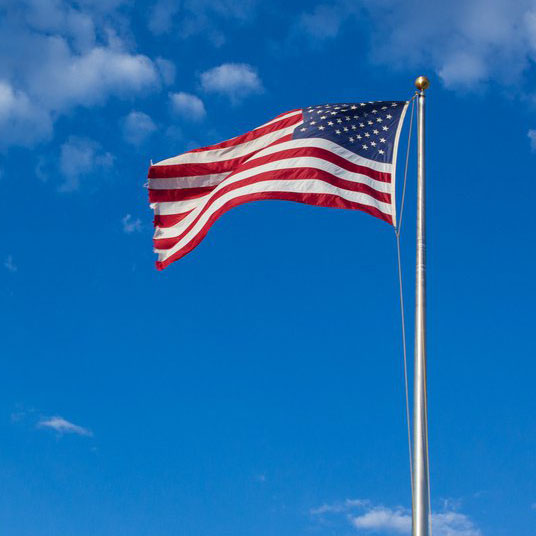 Brian Parente Brings Oxi Fresh Carpet Cleaning to Clinton, New Jersey
Oxi Fresh, one of the nation's fastest growing carpet cleaners, recently announced a new Clinton carpet cleaning location in New Jersey. This is Oxi Fresh's first location to serve this historic community by providing environmentally friendly, fast-drying carpet cleaning services.
Leading this new Clinton carpet cleaning franchise is Brian Parente, a retired police officer who, after serving is fellow citizens for over thirty years, decided to open his own business. He's very much looking forward to this new journey in life, especially as it will let him continue to work with the community.
"The most gratifying part of my career in law enforcement was always having an opportunity to help people – unfortunately they were mostly under unpleasant circumstances," said Mr. Parente, "I'm excited to be invited into peoples' homes under normal circumstances to help them clean up their carpets and make their homes brighter."
Mr. Parente will be employing Oxi Fresh's modern system in his Clinton carpet cleanings. The Oxi Fresh service is known for its deep cleaning results, which utilize a combination of an oxygenated booster, a potent encapsulator, and a revolutionary machine that lifts the carpets pile as it cleans it. Thanks to this cutting-edge combination of products and technology, Oxi Fresh has been able to rescue countless carpets.
"It doesn't get better than Oxi Fresh when it comes to cleaning," said Kris Antolak, the company's Vice President, "We make sure to leave carpets looking and feeling amazing. Whether it's dirt, spots, spills, traffic lanes, or any number of other blemishes – Oxi Fresh can erase them all and get carpets looking grand. You couldn't do better than Oxi Fresh for your Clinton carpet cleaning needs."
Backing up those claims is Oxi Fresh's excellent customer service record. On their website, www.oxifresh.com, there are over 127,000 reviews with an average ranking is 4.6 out of five stars.
"We get carpets clean," said Jonathan Barnett, Oxi Fresh's President and CEO, "that's at the core of who we are as company. We've invested countless hours into creating a cleaning system that's both highly effective and very convenient. Our cleanings conserve 95% of the water other cleaners waste – that way they dry in an hour – and we use eco-friendly products. With Oxi Fresh, floors look good and you can feel good about the results."
Oxi Fresh, which was founded twelve years ago in 2006, is well known throughout the United States and Canada thanks to its over 350 locations. Now, Oxi Fresh is proud to offer Clinton carpet cleanings with Mr. Parente.
"Clinton is a quaint, historic river town with an iconic red mill and a wonderful downtown filled with independent shops and restaurants, a place this beautiful should have homes that are just as gorgeous," said Mr. Parente, "Making your house shine is precisely what I set out to do with every carpet cleaning job my team and I take on."
You can view the original article about Mr. Parente here. To learn more about Oxi Fresh and its world-class carpet cleanings, click here. If you want to discover what it looks like to own your own Oxi Fresh franchise, click here.
The top image is 070107 706 by Doug Kerr. It is licensed under CC BY-SA 2.0.
About Oxi Fresh Carpet Cleaning®
Oxi Fresh was founded in 2006, and since then it's taken the nation by storm with its green, fast-drying carpet cleaning service. Customers love the oxygen-powered results Oxi Fresh provides and its fast, one-hour dry time. Oxi Fresh has also made waves in the franchising industry, being named in Entrepreneur magazine's Franchise 500 and Inc. magazine's Inc. 500|5000. The company was also recognized as one of "America's Best Franchises to Buy," by Forbes magazine. Learn more about Oxi Fresh at www.oxifresh.com