Oxi Fresh Carpet Cleaning in 2019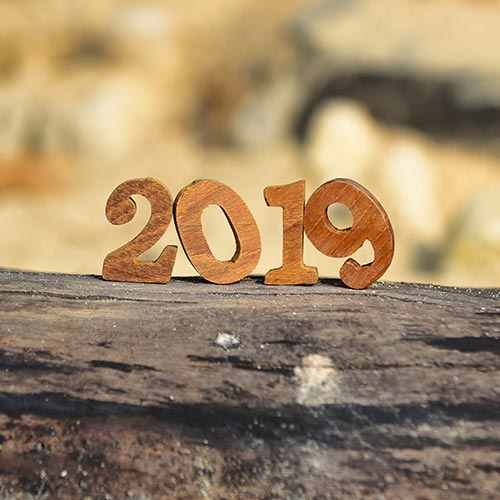 Carpet Cleaning Franchise Continues Remarkable Growth
LAKEWOOD, Colo. – 2019 proved to be another great year for the carpet cleaning franchise company Oxi Fresh. With exceptional growth across and record numbers of customers and customer satisfaction, the brand has again proven itself to be one of the top franchising opportunities out there today.
"You'll never see us standing in place," said the company's vice president, Kris Antolak, "Every year, we want to be better and bigger than we were the year before. Our goal is to be the number one carpet cleaner in the world – and I genuinely believe we're on the right path to achieving that."
A Growing Brand
The accomplishments Mr. Antolak references are many. The company was extremely busy in 2019, launching new programs and tools to boost their franchisees' businesses while also expanding the brand across the United States and Canada.
Oxi Fresh opened 63 carpet cleaning franchises in 2019, ending the year with over 400 locations across the U.S. and Canada. The company is, of course, pleased with this growth, but they look forward to expanding even more in the future.
"We love awarding entrepreneurs with our carpet cleaning franchise opportunities," said Matt Kline, the Director of Franchise Development, "Our low-cost, home-based franchises are perfect for both veteran entrepreneurs and those looking to open their first businesses. Our powerful support systems, modern technology, and highly-effective cleaning systems are just what our franchisees need in order to aggressively pursue growth with confidence."
These franchisees achieved a major milestone in 2019, passing 1,000,000 cleanings. Jonathan Barnett, who founded the company in 2006, had this to say, "Our franchisees are incredibly hard workers who make the most of the Oxi Fresh brand. I want to congratulate them on reaching one million jobs. I can't wait for the next million!"
Mr. Antolak added, "Well done to all our franchisees for reaching one million jobs while also keeping our customer service levels among the highest in the industry. We have over 175,000 that average 4.7 out 5 stars! Customers love what our carpet cleaning franchise locations are offering."
Industry Recognition
In 2019, Oxi Fresh was recognized by Entrepreneur magazine in their annual Franchise 500 listing; Oxi Fresh has appeared in this list of top franchise brands since 2009. The company was also named a top franchise for veterans, due in part to their partnership with VetFran.
Oxi Fresh also ranked in the Inc. 500|5000 in 2019, a listing of the fastest growing, privately owned companies in the United States. They also placed in Franchise Gator's Top 100 and the Franchise Business Review's 200 Best Franchises to Buy.
Giving Back
"We're really proud of the awards and recognition our carpet cleaning franchise has earned," said Mr. Barnett, "But what we're most proud of this year is passing $100,000 in donations to Water.org." Oxi Fresh has been giving to Water.org since 2015, donating with each job customers schedule online.
Water.org uses these funds to help families in need get access to safe water and sanitation solutions via intelligent investment strategies. "They're not the sort of organization that just builds a water pump and walks away," said Mr. Barnett, "they're committed to empowering individuals in order to produce lasting change." To date, Water.org has helped over 25 million people.
"We love working with Water.org to help make the world a better place," said Mr. Barnett, "and we encourage everyone who is looking to schedule a cleaning with one of our locations to do so online at www.oxifresh.com. It's quick, easy, and you'll help support an amazing cause."
To read the original article on Franchising.com, click here.