Franchising USA Magazine Gives Oxi Fresh the Spotlight
12/10/21 | Categories: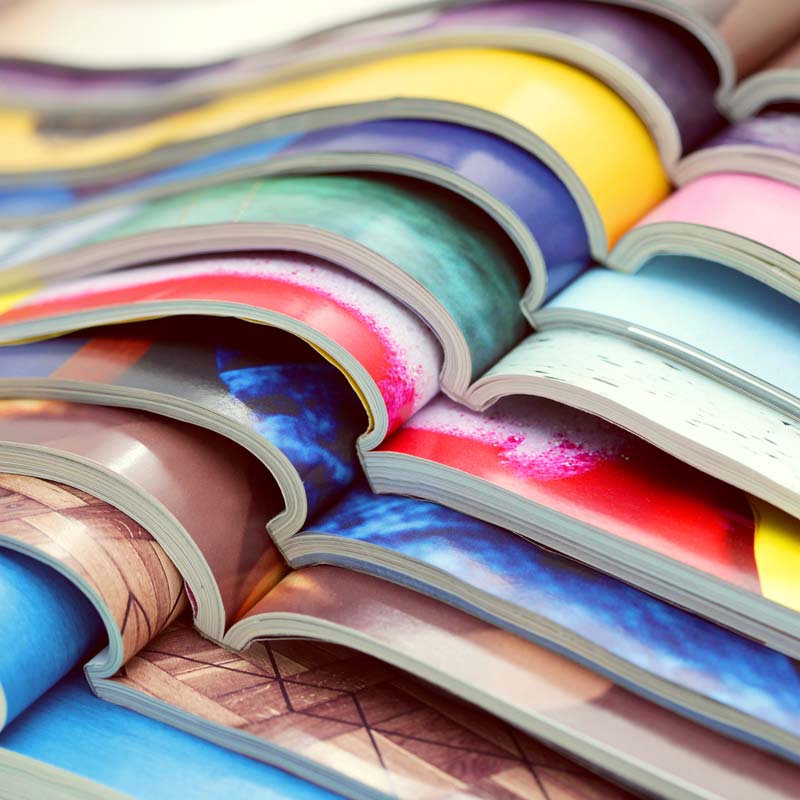 Oxi Fresh Featured in Three Articles About Franchise Growth, Veterans in Franchising, and Women in Franchising
Lakewood, COLO. — In the December edition of Franchising USA Magazine, the carpet cleaning franchise brand Oxi Fresh was a major focus of three separate articles. With its monthly downloads of over 35K, the publication is regarded as an invaluable asset to those interested in the world of franchising.
In this issue, the founder of Oxi Fresh—Jonathan Barnett—authored an article in the Veterans Supplement section of the magazine entitled, "How Franchising Provides Veterans a Path to Entrepreneurship." In addition, Jennifer Cook, a longtime Oxi Fresh carpet cleaning franchisee, was the focus of this issue's Women in Franchising Feature. Last but not least, the company's continued expansion in 2021 was highlighted in the piece, "Oxi Fresh Carpet Cleaning Growth Soars in Second Half of 2021."
"Whenever Oxi Fresh, our franchisees, or our corporate team members are featured in an industry-leading fixture like Franchising USA Magazine," said Mr. Barnett, "I feel a great sense of pride. You can imagine how happy I was to see the Oxi Fresh family featured three times in just one issue."
The Carpet Cleaning Brand's Continued Growth in 2021
The first article focused on Oxi Fresh's remarkable growth throughout the last two quarters of 2021. Featured in the What's New! section of the magazine, the shorter article highlighted the around 30 new carpet cleaning franchise locations the company has opened in Nebraska, Nevada, Texas, Pennsylvania, Massachusetts, Indiana, Oklahoma, California, Washington, British Columbia, Georgia, North Carolina, Virginia, New York, Tennessee, Kentucky, Florida, and Minnesota.
"This growth," said Matt Kline, Director of Franchise Development, "is a reflection of the advantages Oxi Fresh offers entrepreneurs. They see our programs, support, and cleaning system and want to become a part of our brand. We're fast approaching 500 locations, and one day I believe we'll be the number one carpet cleaning franchise in the world.
You can read the full article on Franchising Magazine USA.
Women in Franchising — Jennifer Cook
In one of their regularly recurring pieces, the team at Franchising USA Magazine features top women in the world of franchising. This month, they focused on the Oxi Fresh carpet cleaning franchisee Jennifer Cook of Allentown, PA.
Jennifer worked in media for many years before she began looking for an entrepreneurial path that would fulfill her business drive and allow her to take care of her family. In 2007, she found that in Oxi Fresh Carpet Cleaning.
According to the article, "This modern approach to carpet cleaning combined with both the team's passion and the overall low start-up costs led Jennifer to look into the brand. Meeting the company's founder and CEO, Jonathan Barnet, and finding him to be a kind and genuine person ultimately sealed the deal for Jennifer."
Read the full article on Jennifer Cook.
Franchising and Veterans—An Ideal Match
Last but not least was an article from Mr. Jonathan Barnett himself. Mr. Barnett is the founder and CEO of Oxi Fresh, and in this piece, he extolled the advantages that franchise companies and veterans can offer one another.
One of the major advantages that benefit both parties, according to Mr. Barnett, is "a veteran's familiarity with systems and structure." Good brands employ a variety of systems designed to increase efficiency and productivity. Veterans, with their military background, can quickly and fully embrace these systems, "and thus can strengthen both their individual businesses and the system as a whole."
Here is a link to the full article on Oxi Fresh and Veterans.
If you're interested in viewing the December edition of Franchising USA Magazine, visit their website. Interested in opening your own carpet cleaning franchise? Check out our franchise site. Need to schedule a carpet cleaning with Oxi Fresh? Use our handy Online Scheduler.