Lessons in Leadership – Jonathan Barnett Featured in Authority Magazine
04/27/21 | Categories: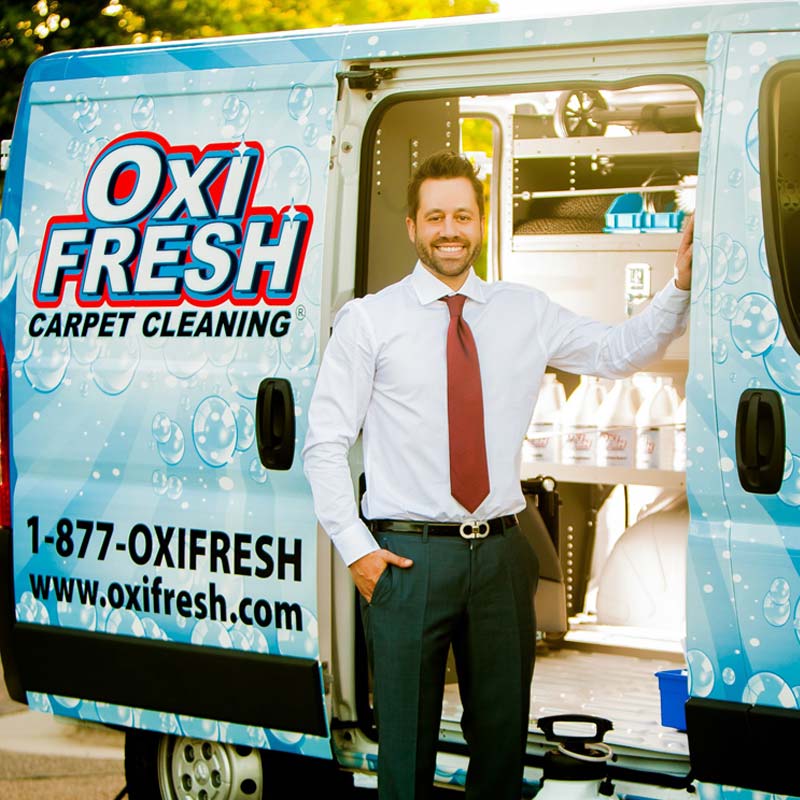 Oxi Fresh Founder Shares 5 Things He Wishes He Knew Before Becoming C-Suite Executives
LAKEWOOD, Colo. – Jonathan Barnett, founder of one of the fastest-growing carpet cleaning franchises in the world, was recently featured on Medium.com's Authority Magazine. The digital magazine is "devoted to sharing interesting 'Thought leadership interview series.'"
In the piece, Jonathan talked about his history as an entrepreneur and things he wishes he knew before launching his carpet cleaning franchise business.
"It's a cliché, of course, but hindsight is 20/20," said Mr. Barnett, "and when you've been building a carpet cleaning franchise business for well over a decade, you begin to reflect on what you wish you could have known. There are a lot of small things, of course, like I would choose Vendor A over Vendor B, but the specific decisions are less helpful than the general lessons I've learned."
Lessons from Founding Oxi Fresh Carpet Cleaning
Throughout the article, the head of the carpet cleaning franchise company shares several lessons, some of which are highlighted here:
Trusting Your Gut (To an Extent)
Instinct is important and good leaders need it. However, the best leaders do not rely on their gut alone. They balance their intuition with data, measuring the various programs and systems they use to see what is worth keeping, what should be expanded, and what should be cut.
Traits of Good Leaders
Three essential traits of all good business leaders are the willingness to work hard, major in the majors and minor in the minors, and be a risk-taker.
The first and final points require little elucidation, so let's explore what Mr. Barnett had to say about the second point:
"When I first started the business, I was involved in every little thing – I even narrated our training videos. And with a new company, that sharp focus on various matters is achievable. However, as a business grows, you need to accept the fact that not all problems and opportunities are created equal. There are big ones and little ones. As a leader, you need to force yourself to see the difference and delegate."
Hard-work Does Not Equal Workaholic
According to Mr. Barnett, being a C-level executive requires a lot of hard work, but that doesn't mean you have to be a workaholic. "Some think that leaders must be at the office every day of the week from sun-up to sun-down," said Mr. Barnett, "Now, good leaders do work hard, but they also put systems in place that automate and streamline as much of the business as they can. That way, they can work hard and still live normal lives."
For more insights from the founder of Oxi Fresh, read the original article on Medium.com. If you're interested in opening a carpet cleaning franchise location, visit our franchise website. Need a carpet cleaning? Use our online scheduler.