Oxi Fresh Carpet Cleaning Looks to Sacramento for Future Growth
06/23/21 | Categories: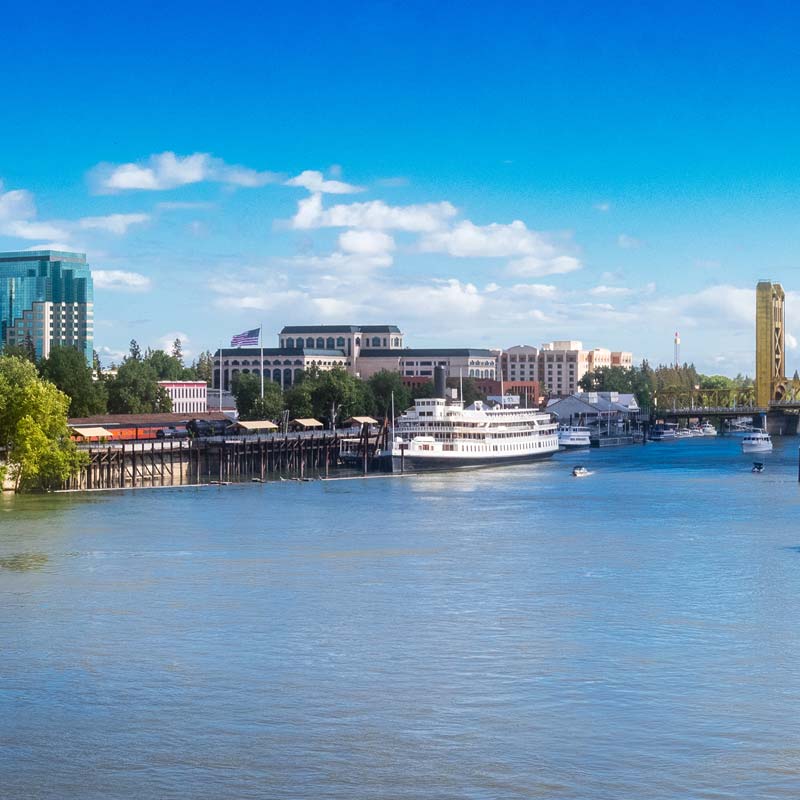 Carpet Cleaning Franchise Sees Opportunity in Greater Sacramento Area
LAKEWOOD, Co. – One of the fastest-growing carpet cleaning franchises in the U.S., Oxi Fresh Carpet Cleaning, has set its sights on Sacramento and the neighboring communities. The team at Oxi Fresh believes this region could be ideal for new franchise locations offering the company's famous green, fast-drying, oxygen-powered cleaning service.
The company hopes to have new carpet cleaning locations covering the entire region, from Lodi to Yuba City. There are ten protected territories currently available in that area, territories that could be the foundation of future franchise locations.
"The Sacramento area and surrounding suburbs are ripe for Oxi Fresh Carpet Cleaning franchise locations," said Matt Kline, Director of Franchise of Development. "We'd love to see these territories in the hands of qualified, talented entrepreneurs within the next 12 months."
Currently, Oxi Fresh has around 450 locations throughout the U.S. and Canada, with more and more carpet cleaning franchises opening regularly. "It's only a matter of time," said Mr. Kline, "before these territories are purchased. If you're a focused, hard-working entrepreneur, the time to act is now."
This growth initiative in Sacramento, which was recently featured in the Sacramento Business Journal, is part of Oxi Fresh's larger push to reach 500 locations by year's end.
Oxi Fresh – A Powerful Option for Entrepreneurs
"What makes Oxi Fresh the right choice for people looking to take control of their future? It's a good question," said Kris Antolak, Vice President of Oxi Fresh, "There are many advantages we provide, but it's easiest to break them down into two broad categories – how we make customers happy and how we support our franchisees."
Customers who choose Oxi Fresh find themselves working with a brand that prioritizes consumer convenience and cleaning results. The carpet cleaning franchise company operates a Scheduling Center to take calls and answer questions; the brand also offers an online scheduling tool and a chatbot.
Appointments booked through any of these convenient avenues are for specific times that the customers pick – Oxi Fresh doesn't book "window" appointments that leave people waiting around for hours for a cleaner to show. Furthermore, the Oxi Fresh cleaning system dries in about an hour rather than 12-24 hours, like with steam cleaning.
"Add to this our world-class results," said Mr. Antolak, "and it's clear to see why so many customers love Oxi Fresh and choose us year after year."
As for the franchisees, reports Mr. Antolak, Oxi Fresh offers a wide range of tools and support systems. Some of these tools are:
The Scheduling Center: Oxi Fresh's internal call center manages consumer calls for the franchisees. This frees entrepreneurs to focus on business development rather than answering calls.
The CRM: This online platform unifies everything from job bookings to schedule management to marketing reports; it helps franchisees manage and understand what's happening in their carpet cleaning business.
The FAST System: Oxi Fresh offers a variety of online tools and programs that are all connected via this online portal. This includes everything from email marketing to a print store and more.
"Of course, there's more than that, and our team at the Home Office is always ready to help. We do everything we can to empower our carpet cleaning franchisees so they can work on building strong, healthy businesses," said Mr. Antolak, "So, if you're looking to establish a business in Sacramento, remember Oxi Fresh and everything it can do for you."
To learn more about Oxi Fresh's franchise opportunities, visit our franchise website. To schedule a carpet cleaning appointment online, visit our online scheduler.