Awards and Recognition
Oxi Fresh is an award-winning carpet cleaning franchise because of our rapid growth, our environmentally friendly products, and our superior customer service. From the moment we opened our first franchise in 2006, we've been catching the attention of industry experts.
Forbes Magazine
Forbes is an institution. For over a century, it has offered sound advice to businesses and entrepreneurs, sharing proven ideas and highlighting new and important trends in the worlds of financing, marketing, and investment.
Learn More
Forbes has also turned its focus to franchising, an industry that employs over nine million Americans and accounts for $552 billion of the United States' GDP. After studying years of information from the industry watcher FRANData and carefully analyzing hundreds of franchise systems, Forbes created a list of the Best and Worst Franchise Systems in America, grouped by entry costs of up to $150,000, between $150,001 – $500,000, and over $500,000.
America's Best and Worst Franchises: #3 Best Franchise to Buy
In 2014, Oxi Fresh was named the #3 best franchise to buy in America among franchise systems with an entry cost of up to $150,000. Everyone at Oxi Fresh is proud of this amazing achievement, especially since we're the only carpet cleaning franchise company on any of the Forbes "Best of" lists!
Entrepreneur Magazine
Entrepreneur magazine is committed to reporting on entrepreneurship in every form, from tech start-ups to franchises to large companies. With each issue, they share advice from business experts that can help new companies become future powerhouses.
Learn More
One tool Entrepreneur provides its readers is the Franchise 500®—the world's first and most comprehensive franchise ranking. All companies, regardless of size, are judged by the same objective, quantifiable measures of franchise operations, including financial strength and stability, growth rate, and the size of the system.
Entrepreneur has consistently rated Oxi Fresh's carpet cleaning franchise opportunity among the top available.
Franchise 500® Rank: #355 (2017) #216 (2016); #475 (2015); #484 (2014); #452 (2013); #135 (2012); #126 (2011); #391 (2010); #308 (2009) For nine years running, Oxi Fresh Carpet Cleaning has been named one of the top cleaning franchise systems. Being ranked in the Franchise 500® is a testament to the strength of our system and the commitment of our team and franchisees.
Top New Franchises: #3 (2011); #9 (2010); #19 (2009)
Entrepreneur ranks new franchise opportunities based on their growth and stability. While Oxi Fresh doesn't qualify as a "New" anymore, we're proud that for three years in a row we were named one of the top new franchises out there.
Fastest Growing Franchises: #77 (2016); #62; (2012); #63 (2011); #30 (2010)
Business growth is an important part of the Franchise 500®, so much so that Entrepreneur has a list solely focused on a franchise system's growth. For three years, Oxi Fresh was named one of the fastest growing carpet cleaning franchises in the nation.
Low Cost Franchises: #42 (2016); #84 (2013); #19 (2012); #26 (2011); #68 (2009)
Among the many factors Entrepreneur studies is the cost of ownership, and for years Oxi Fresh has been rated a top Low Cost Franchise. This is thanks to our low start-up expenses, low overall costs, and low fees that make our carpet cleaning franchise opportunity an inexpensive choice for individuals seeking a proven and rewarding franchise business.
Top Home-Based Franchises: #56 (2016); #30 (2012); #34 (2011); #85 (2009)
Running a business from home is an excellent way to control costs and keep overheads low. Entrepreneur knows that this can be very important to potential franchisees so they rank businesses accordingly. Oxi Fresh has often been considered one of Entrepreneur's top Home-Based Franchise systems.
Inc. Magazine's 500|5000® Awards
For over thirty years, Inc. magazine has been helping business owners and entrepreneurs through its insightful articles, relevant advice, online guides, and invaluable tools like the Inc. 500|5000®.
Learn More
This annual list ranks the fastest growing, privately held companies in the United States. When you consider the tens of thousands of businesses out there and the fiercely competitive nature of today's market, getting on this list is an incredible honor.
Inc 500|5000® Rank: #3500 (2012); #1525 (2011)
In 2011 and 2012, Oxi Fresh was named one of the fastest growing companies in the whole of the United States. The exceptional growth of our cleaning business franchise is due to our strong business model, excellent franchise support, and a service customers love.
Consumer Products and Services: #178 (2012); #80 (2011)
Denver Area Companies: #66 (2012); #33 (2011)
Franchise Gator Top 100
Since 2002, Franchise Gator has been serving the business community as an excellent source of information on franchise systems. Their directory of thousands of franchise businesses includes new franchise systems, veteran systems with hundreds of locations, and everything in between.
Learn More
Every year, the Franchise Gator team puts together their list of the Top 100 franchise systems available. To create this listing, they look at the growth and stability of franchise system, compare their levels of transparency and engagement to other brands, and consider the investment requirements at play.
Franchise Gator Top 100 – #81 (2016)
In Franchise Gator's list of the Top 100 franchise systems, Oxi Fresh came in at #81. We're thrilled that our carpet cleaning franchise was ranked among such prestigious brands and that we can provide entrepreneurs with an affordable and powerful cleaning franchise system.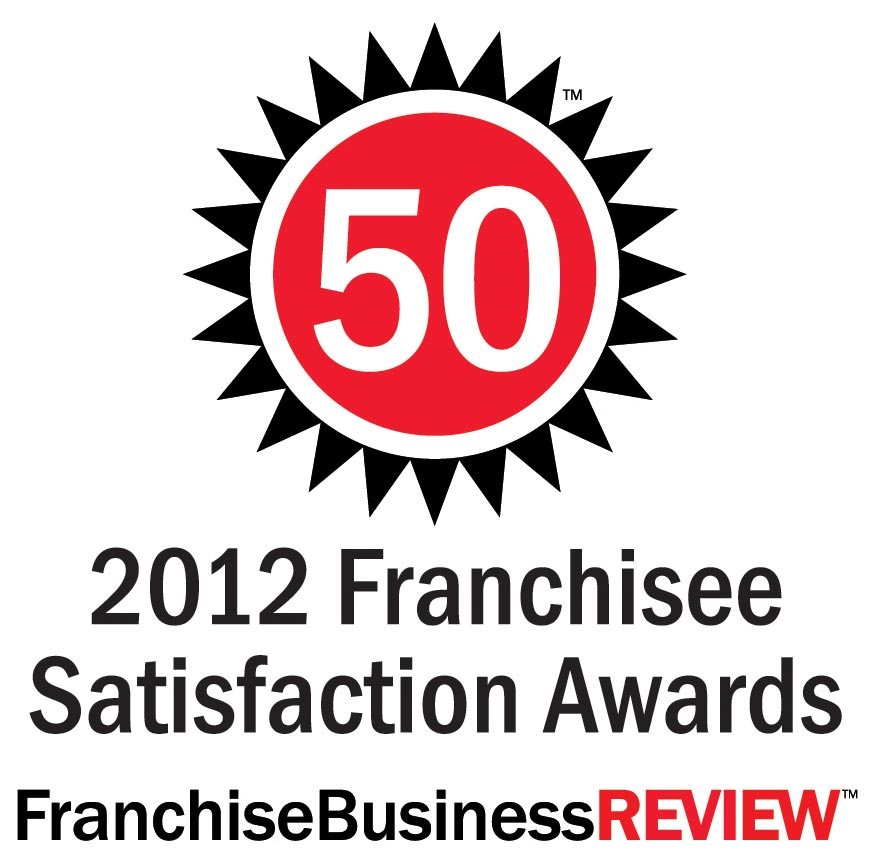 Franchise Business Review
The Franchise Business Review (FBR) is a highly respected source of independent franchise information because it highlights the top franchise opportunities in the marketplace based exclusively on ratings and reviews from actual franchisees. The FBR gives franchisees the opportunity to express their frustration or satisfaction with their franchisor and then gathers this data into a large report for the public.
Learn More
That might intimidate some franchising companies, but not Oxi Fresh. We welcome the inquiry and the results from our carpet cleaning franchisees. It only makes us more committed to our owners' success.
Franchisee Satisfaction Award – #39 (2015); #38 (2014); #44 (2012); #28 (2011); #7 (2010); #2 (2009); #13 (2008)
Oxi Fresh wants its carpet cleaning franchisees to succeed – it's our number one goal. It's why we devote our time and efforts to creating new tools, developing marketing solutions, and consulting with our owners on an individual level. We know that they're the life of Oxi Fresh, and we believe our FBR rankings prove our commitment to that ideal.
4-Star Owner Rating Award
Oxi Fresh is proud to have been listed as a top franchisor for six years with the Franchise Business Review. We strive to help all of our cleaning franchises grow and are always looking for new ways to improve the company for our franchisees.
Franchise Times
Franchise Times magazine provides franchisees and franchisors with reliable information and resources for building and growing their businesses. The magazine offers insights into companies and conducts important surveys to determine franchise industry trends.
Learn More
One important survey conducted in partnership with FranData is the Fast 55—a list of the fastest growing franchises in North America. In its 2010 study, Oxi Fresh Carpet Cleaning franchise ranked #9 with an impressive measured growth rate of 671.5%. That means from 2006 to 2010, Oxi Fresh Carpet Cleaning increased in size nearly seven times. That's tangible proof that our cleaning franchise opportunity has true potential.
Fast 55 – #9 (2010)
AllBusiness.com
Small does not mean easy, as any "small" business owner can tell you. Everything from marketing to employee management is up to them and so one mistake can hurt their company.
Learn More
That's why the website AllBusiness.com is so useful. They have one of the largest collections of business journals and glossaries, many easy to use forms and agreements, and profiles on more than 14 million companies. Best of all, these tools are given to business owners for free!
We're proud that Oxi Fresh's carpet cleaning franchise opportunity was ranked in AllBusiness.com's AllStar rankings in 2011.
AllStar Franchise Rank: #172 (2011)
AllStar Growth Rank: #46 (2011)
AllStar Web Visibility Rank #195 (2011)
In the service business, reputation is everything!
Over reviews - 0 ranking score.
Our customers love Oxi Fresh Carpet Cleaning!
…our franchise owners love having 5-Stars next to their name on Google.